Mentored Install Trainings
Deploying new technologies today, powered by Flint's Learning Services team
The Flint team currently supports a number of technologies for Cisco under the MINT programme and is involved in several projects at any one time.
We continue to work closely with Cisco to develop our skills to ensure we are able to support the introduction of new, up-and-coming emerging technologies to accelerate their adoption through the partner community.
Our current services support both Enterprise Networking and Data Center technologies as below:
DNA Center
Thousand Eyes
FSO
Cisco Spaces
SD-WAN
UCS
Hyperflex
Intersight
ACI
Nexus Dashboard
ISE
Stealthwatch
These can be procured directly from Cisco or by contacting us directly at [email protected]
When accessing the Cisco website the SKUs for the above follow the MINT-XXXX-FLI naming convention, however, we would recommend contacting us directly so that our team of experts can help you select the correct service and customise this as required.
Engagement Model
The Cisco Mentored Install Network Training (MINT) service is a certified hands-on training course that combines professional services and hands-on training for the partner's engineers during the deployment of a live customer engagement to speed up the acceptance and deployment of new Cisco technologies in your end customer's environment.
The partner's engineers will be present at all stages of the installation process and the engineers performing the installation will explain the actions performed on the infrastructure in real time s they happen. In this way, the partner's engineers who shadow the will not only be able to ask questions and see the installation in real time, they will also be able to get first-hand experience with the new systems gaining valuable skills as they become more self-sufficient.
Since there is often a need to enable more people to work with the solution once it has been deployed, we also create customised training for the wider team to enable them to fully understand the production environment that they will be supporting. . We will train your engineers to effectively manage, monitor and maintain the installed solution and provide insight into possible opportunities to optimise in the future. The training materials and the documentation for the project will also be part of the project package, so you can review any part of the installation or documentation at your convenience.
Work with Flint!
Our services are designed to reduce cost, accelerate new technology adoption, and provide international scaling for you. Let's get to work.
Get In Touch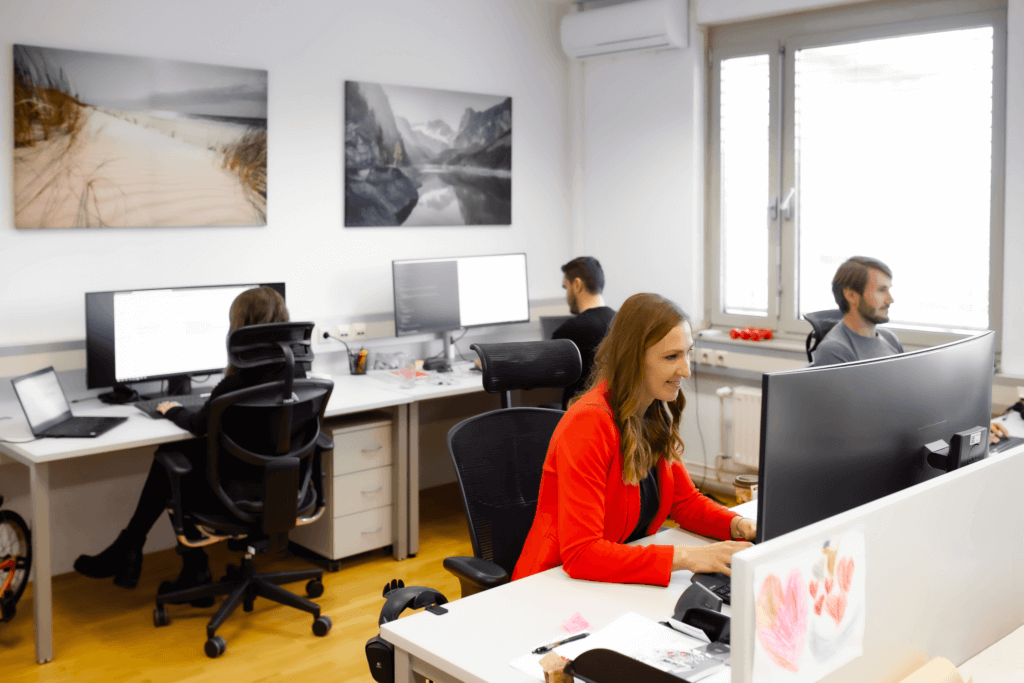 The benefits of a Flint MINT engagement:
End Customer
Shorter time to value on purchased systems
Risk mitigation for existing and new infrastructure by letting experts take the lead
Education of your staff with actionable knowledge tried and tested in the field
Practical instruction on processes and sustainability aspects of your production environment
Combine complex systems in a full solution effortlessly
Partner
Accelerate the time from sales to customer value to spur expansion prospects
Secure revenue from emerging technologies
Upskill existing engineering work-force
Add additional value to existing customer base
Avoid introduction of niche suppliers into your existing customer
The Cisco Mentored Install Network Training (MINT) project, a well-known hands-on training programme, aids you in learning best practises for establishing Cisco equipment. MINT programmes help you accomplish your goals by combining coaching and installation to speed up the adoption and implementation of new Cisco technologies in your environment.
These services can be purchased directly from Cisco under a series of Cisco SKUs on the partner website or by directly contacting Flint.